Past event
Future Human Behavior
The Circle is back! On a rooftop, in Amsterdam. Time to (re)connect, actually see each other, and talk about 'Future Human Behavior'.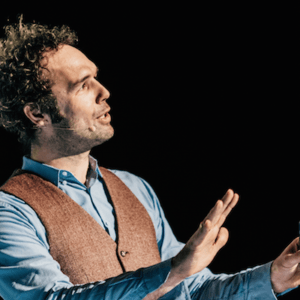 From 14:30 to 17:00 the Circle will reconvene. The place to meet HR Development peers; to share and to gain new inspiration. This time the key question is: What is going on in our world and in our organizations; today and tomorrow?
As always, the Circle has an inspiring speaker; our favorite futurist top speaker Thimon de Jong. He is publishing a new book 'Future Human Behavior', and will give us a sneak preview on what he sees as tomorrow's landscape for society, business, and leadership.
We will also host our Circle marketplace. An informal way to get to know other HR Development peers; to exchange what's going on and to explore other views on your challenges. Here you will find new inspiration from peers and gain new connections.
Last but not least, this Circle is hosted at a unique location: Hoogtij. Set on a rooftop, this is a hidden gem in the industrial setting of Amsterdam North. Come and enjoy your drinks, while overlooking Amsterdam. Easy parking and public transport access.
Date/Timing

30 November 2022, 14:30 – 17:30

Location

CircleRadius – NL Office (Springhouse), De Ruijterkade 128, Amsterdam, tel: +31202103132.
About the circle
The Circle is a long-standing peer-to-peer community for human resource (development) managers of large and international businesses to network, learn and share together. We hold Circle meetings once or twice a year. The Circle community and meetings provide the opportunity to:
Discuss hot topics and professional concerns

Learn from international top speakers on HR development topics

Share best practices and job vacancies

Explore innovations together to advance the field
The Circle is recognized for its:
Peer-to-peer learning environment
that focuses on the leadership and talent development needs of HR development managers.
Time for informal exchange
with peers rather than a full agenda of one-way presentations.
Inspiring guest speakers
bringing new research, best practices, behind-the-scenes looks of leading companies and thought-provoking concepts.