Past event
Courageous

Leadership
On Tuesday 9 May, 14:00 to 16:30 we host a unique and special Circle edition on 'Courageous Leadership', with a top speaker from the US; Cindy Solomon.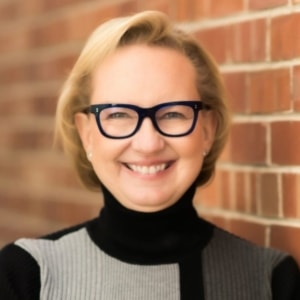 Cindy is one of the most sought-after leadership experts in the world, awarded as a '2023 top 10 Global Leadership Guru' (together with the likes of Simon Sinek). Her TED talk is viewed almost 2 million times, and she works with leading companies, such as Google and Amazon. We are very excited to have her in the Circle.
In her interactive, thought-provoking, and at times hilarious keynote, Cindy will share her extensive research and experience on building Courageous Leadership; what it looks like, how we can benefit, and concrete tips to get more of it. In the end, for all our ambitions, change initiatives and strategic goals, we need courage.
As we have such a high-profile speaker, we not only welcome you as a HR (Development) manager, but you can also bring leaders from your own organization. For your leaders this is a great opportunity to gain high-end inspiration, and connect and discuss with peers from other organizations.
Last, but not least, we again host this event in a unique location; the Metaal Kathedraal in Utrecht. An old church, converted into a steel factory, and now converted into a one-of-a-kind event space.
Participation is free, but spots are limited.
Aim for high-potential senior/mid-mgmt level. You can bring two leaders for free. If you would like to bring more, no problem, just send us an email: info@circleradius.com. We will assess the available spots.
Please separately register the leader(s) you would like to bring, using the registration form.
Circle info:
The Circle is a peer-2-peer community for HR (Development) directors, managers and specialists with development responsibilities (people, culture, talent, leadership, L&D, etc) within larger organizations. To keep it amongst peers, this event and network is not for consultants or other suppliers.
We hold regular meetings to discuss, share, learn and explore the future of HRD together.
Date/Timing

9 May 2023, 14:00 – 16:30

Location

Metaal Kathedraal, Rijksstraatweg 20, 3545 NA Utrecht